My mom LOVES bracelets and she loves animal print, so why not combine the two?
I have had these beads sitting around for over TWO YEARS!!! I have never done anything with them! So I thought, why not make her a bracelet to go with her
killer necklace?!
I threw this random bracelet together this morning in about 5 minutes!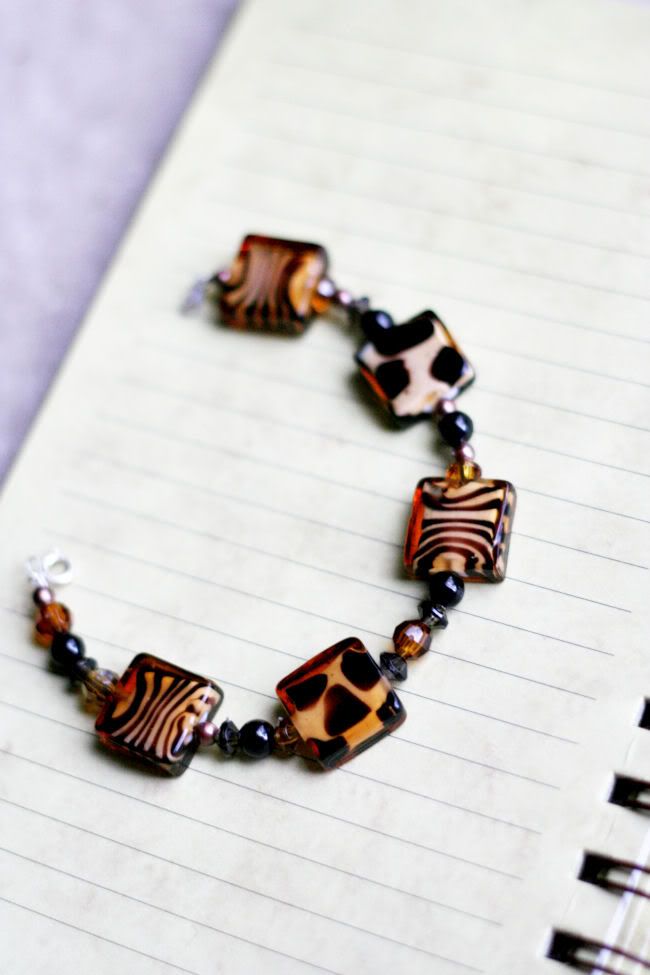 Project Total:
Animal Glass Beads: Free, already had them
Small spacer beads: Same as above
Jewelry Supplies: Same again!
Total:
FREE!!!Thrifty Under Fifty Project Total to date: $15.25
Gifts Made: 8