These are not projects for my Thrifty under Fifty, but I thought I would share some ideas of what you could make for your family just like the candles!
This is a name bracelet that I made for my mom a few years ago for mothers day. She loved it! It has Lagan's name on it plus a dangle in the back with her birth stone!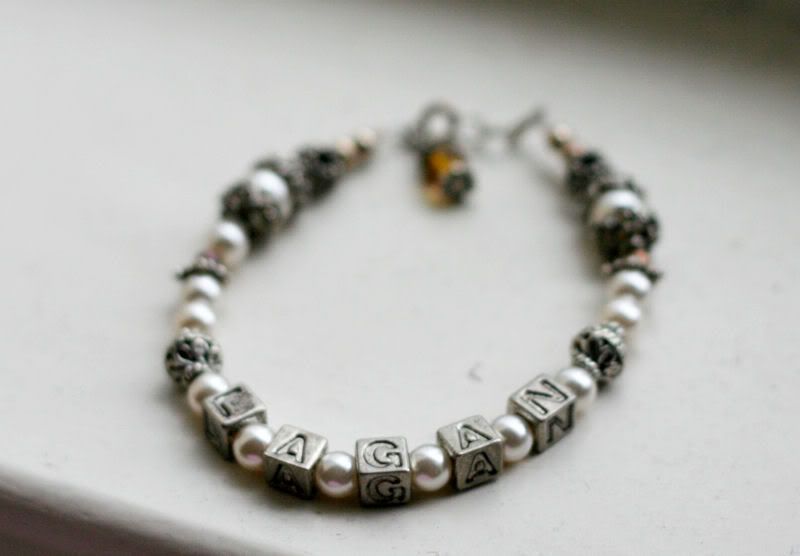 My Mom's Husband actually designed this bracelet last night for my mom and I made it for him. Its just a simple bead mix bought at Michael's or H.L. simple, cheap, and chic!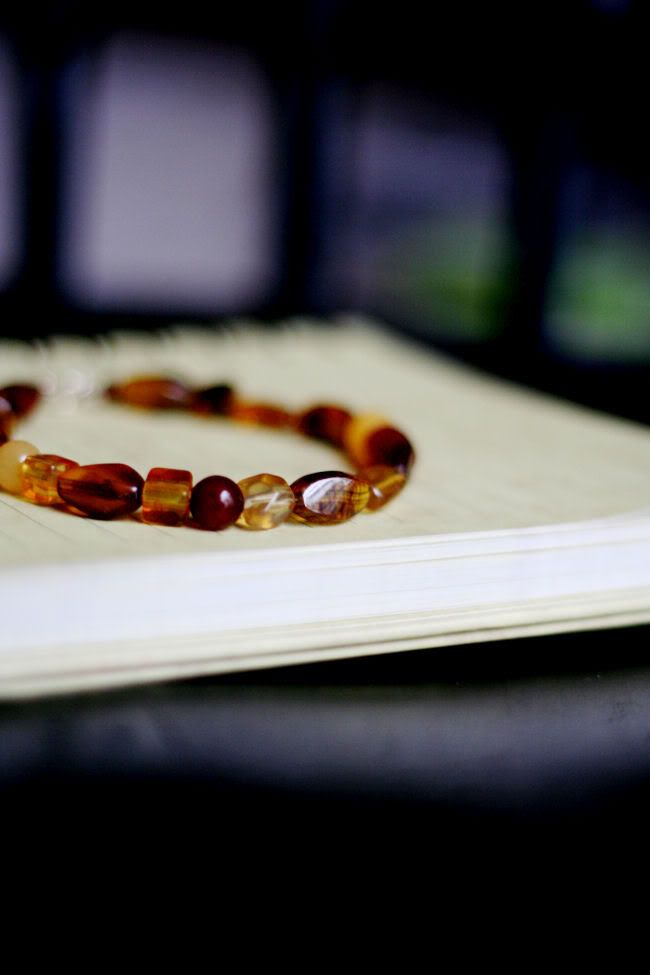 Who doesn't love photos of their family around?
I got this frame in a three pack at Ikea for like $1 or $2, something like that and painted it black. The stand is from the dollar store! I printed the photo I took of Lagan in black and white at Target for $0.12!